Quick walkthrough for adding our safari mobile extension to your current iOS app.
Overview
This will be a brief walkthrough for importing our iOS Safari Extension into an existing iOS App. We will provide you with a complete Xcode project that includes a temporary host app and the Safari Extension App. Which can be used for testing without requiring the extension to be added into your project and for adding the extension into your existing Xcode project.
Add a new target in the destination project
We will start by opening up your existing Xcode project and create a new Target. File > New>Target...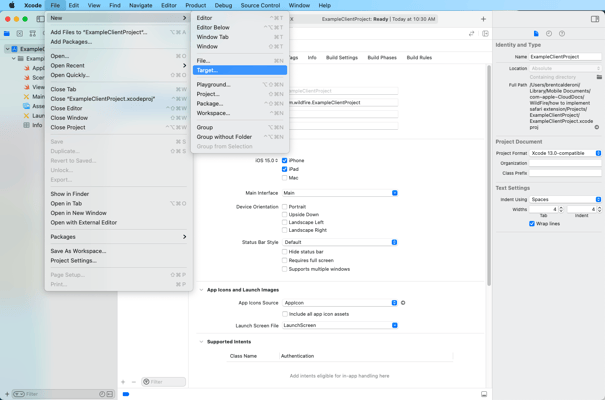 Select "Safari Extension" from the list of iOS targets.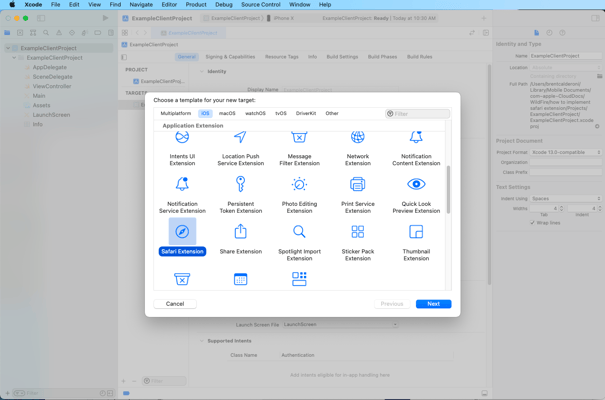 Name your new target, this can follow your conventions and be anything.

Remove the template files
Next, we will remove most of the new files created and replace them with the ones from the extension project.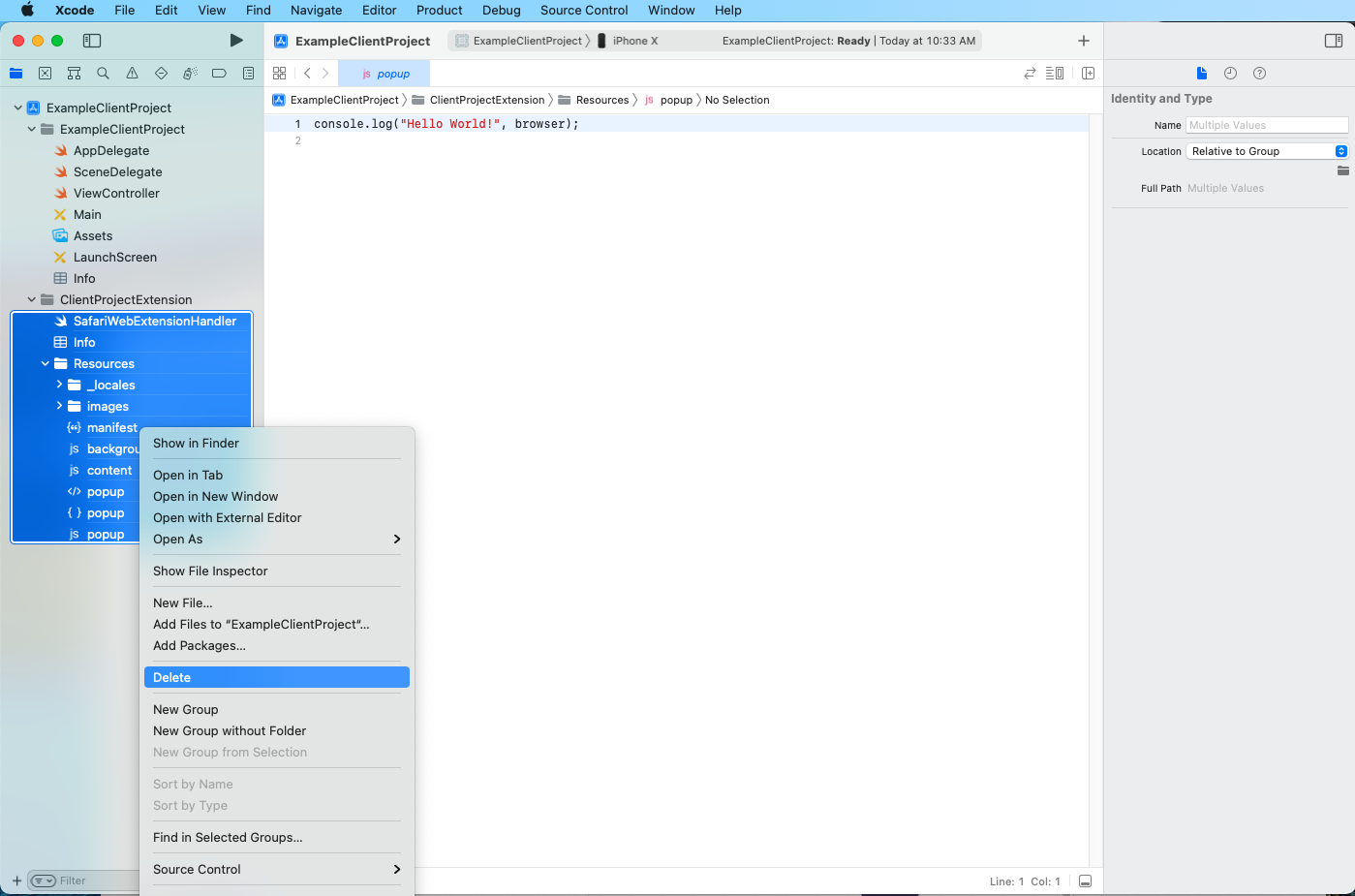 Add the extension files to your project
From the source project, select the following Files/Directories:
SafariWebExtensionHandler.swift
/assets
background.js
content.js
manifest.json
oauth.html
oauth.js
popup.html
popup.js
Drag and drop these into the directory for your Extension in the destination project.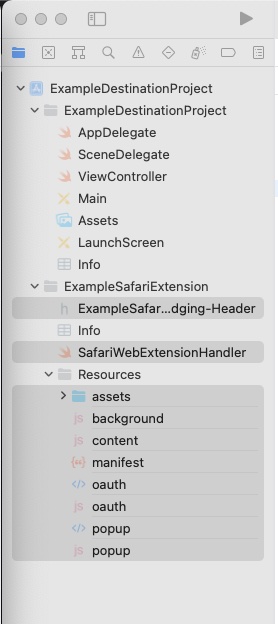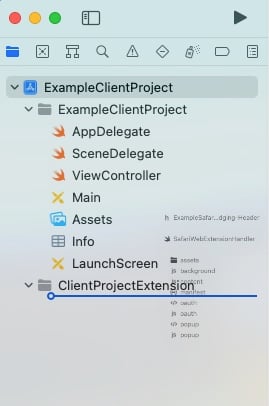 In the next window, be sure to select the following options:
Copy items if needed
Create folder references
Select only the extension in the targets list.

Finally, we need to copy the info.plist over for the extension.

Use the same options as before, except don't add the file to any targets.

Success
You have successfully added the extension into your app. It will automatically be installed when the project is ran on either the simulator or a physical device.
Note:Extensions must be enabled in Safari before Safari will allow them to launch. This is done by selecting 'Manage Extensions' from the pop-up menu within safari.